-Pgs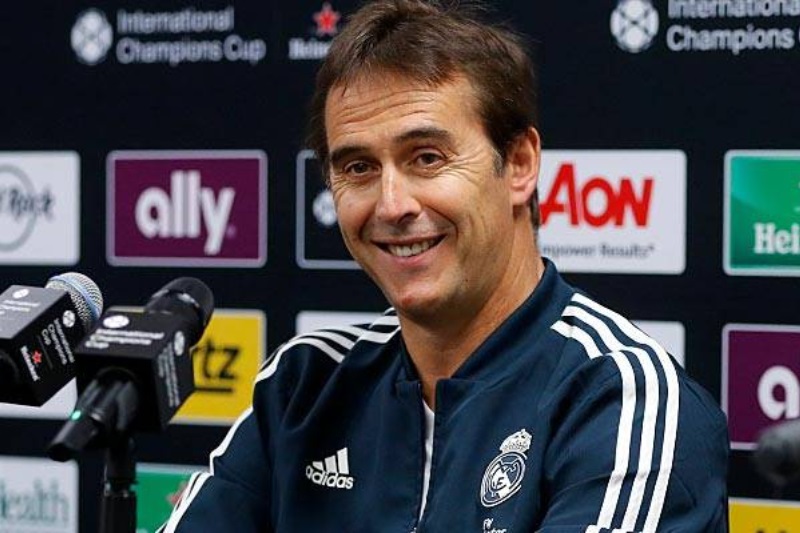 Under Zinedine Zidane, Real Madrid won a frankly stupid three UEFA Champions League titles on the bounce. On the way to those three titles, Real Madrid faced a plethora of teams, teams such as Maurizio Sarri's Napoli, Diego Simeone's Atletico, Allegri's Juventus, Heyneckes' Bayern etc. These teams varied greatly in the tactics they employed and the level of individual talent they had. For example, Jurgen Klopp's Liverpool, Real Madrid's opponent in their third final employed a high press that aimed to win the ball as high up the pitch as possible and constantly attack. Diego Simeone's Atletico on the other hand sat in a very deep block that aimed to afford the opponent's attack as little space as possible and catch them on the break. Liverpool's front three constantly harass their opponent's defenders while Atletico only start to press vehemently when the opponent is in their half.
From a macroscopic point of view, the fact that Real Madrid beat teams with such varying levels of tactical identity may seem to be an indication that they employed tactics that led them to outplay their opponents, but in reality, this was not the case. Of course, Real Madrid weren't bereft of tactics, but the ones they did use were very simple and usually involved in game changes. For example, in the 2018 final vs Liverpool, even though the line ups showed Real Madrid lined up in a 4-3-1-2 diamond, Isco often drifted to the left wing to support Marcelo against Liverpool's wingers and fullbacks. Against PSG in the second leg of the round of 16 tie in the same campaign, Real Madrid started in a 4-4-2 with Asensio and Vazquez starting on the wings because of the absence of some key midfielders and to counter PSG's strengths on the wings (even though Neymar was injured). The main philosophy of Real Madrid during Zidane's tenure was to get the best out of the available players, and when the available players include the likes of Ronaldo, Modric, Ramos, Marcelo etc, the results are spectacular. However, just relying on individual talent did come at a cost. Those who followed Madrid closely know that they played some pretty drab football at times and won matches they had no right to because of the sheer quality of players they had. This was evident more than ever in the league. In Champions league nights, everyone turned up, but this same level of motivation was hard to maintain week-in-week-out in the league and the club suffered. Due to the lack of a proper system in most league games, the club managed to win only 1 in 3 under Zidane.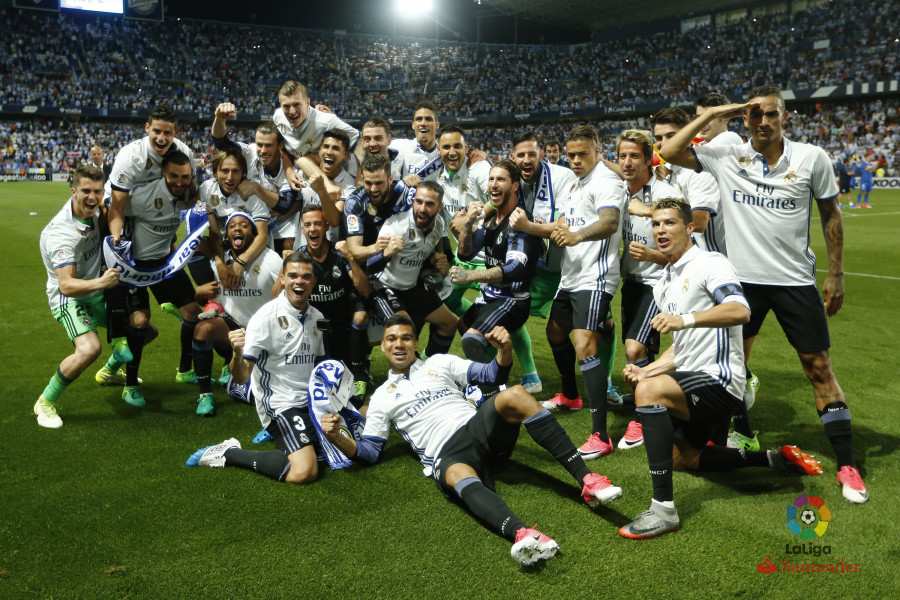 However, when Zidane left in the summer of 2018 and when Ronaldo followed suit, massive changes were underway at the Bernebeu. Julen Lopetegui, the then manager of Spain was appointed as the new head coach of Real Madrid. Under Lopetegui, Spain had eased through qualifying and were on a 20 game streak in which they hadn't lost. Spain used a possession based style that brought out the best of their technical midfielders, especially Isco. Isco started on the left wing for Spain but had considerable license to move inside. In this system, Isco had some of his best performances ever, such as the one against Italy which prompted Marco Verratti to compare Isco to Messi.
Under Lopetegui, even though the sample size may be small, Real Madrid seem to be a side reborn tactically. Real Madrid have won 4, drawn 1 and lost 1 game (his first game in charge against Atletico). They have lined up predominately in a 4-3-3. While the front three of Bale-Benzema-Asensio and the back line of Carvajal-Varane-Ramos-Marcelo have stayed the same in most games, Ceballos, Isco, Modric, Kroos, Casemiro have all played in midfield in different combinations.
Under Lopetegui, Real Madrid have become a possession based side. In the five league games they've played, they've averaged 69% possession, with the highest amount of possession they've had in a match being 77% (on two occasions) and the lowest being 60%. In addition to this, the team averages 691 passes per game, a massive increase on the 445 they completed last season.
To maintain said possession, Real Madrid have undergone certain changes. Kroos has started as a single pivot in midfield more than once. Kroos' excellent passing range and unflappability under pressure makes him the perfect player for this role. He is often the deepest midfielder, with his partners Ceballos and Modric having more license to move forward . This has often created odd looking shapes on the field, in which all three midfielders are positioned at different areas in the field. This happens especially when Ceballos or Isco play, as both of them naturally roam all over the pitch. Kroos controls play from deep by setting the tempo. Even when Casemiro has started or come on, Kroos has often been the deepest midfielder. Kroos and Casemiro seem to form a pseudo-double pivot which allows both Kroos to control from deep and Casemiro to protect the center backs. Another change is that in this new system, Real Madrid overload the side with the ball. This has occurred on the left hand side more than the right. Marcelo as usual is positioned very high while Kroos, Asensio and Benzema present themselves as passing options. Whenever Isco or Ceballos start, they too move to the area with the ball to form a triangle that helps to maintain possession. Due to this, the opposition is forced to move toward that side as well, freeing up the opposite wing. When the opposite wing is free or understaffed, it creates an opportunity to attack from that side. Usually Carvajal is free on the right and when the left hand side gets too crowded, a Madrid player, more often than not Ramos finds him with a cross field ball. By switching play, pressure is alleviated while an attacking opportunity is created.
Lopetegui has also change how the front three operate. The fullbacks still provide support and are usually the widest players on the pitch, the wingers stay wider than before. Under Zidane, Ronaldo was a winger only in name. He occupied central areas in the box more than he occupied the wings. Benzema usually moved into Ronaldo's area while Marcelo often had the whole wing to himself. In the 4-3-1-2 diamond, there were no wingers, even when both Bale and Ronaldo started. All the width was provided by the fullbacks while Bale and Ronaldo presented themselves as aerial targets in the box. In the new system, the wingers, especially Asensio are stationed wider and Benzema occupies spaces that a normal striker would. Asensio often moves inside with the ball from the edge of the box and has already won a couple of penalties this way. Bale on other hand does move inside to present himself as an aerial target but also does the things a normal winger would. The wingers also interchange more often. Bale and Asensio swap wings depending on the situation. Asensio on the right wing creates a new problem for the opposition; his ability to cut inside and score from range, while Bale can just outpace is marker and cross with his stronger foot from the left wing.
Defensively, Real Madrid have started to counter press, something that was virtually non-existent under Zidane. The team presses high up the field immediately after losing the ball. The back four are still pretty high and Ramos does have to occasionally cover Marcelo when he moves up field. However, the whole team defends under Lopetegui and seems much less vulnerable than before.
It is still very much the beginning of Lopetegui's reign as the coach of Real Madrid, but the changes are very much evident. Real Madrid play more as a unit in attack now than before, partly because of Ronaldo leaving and forcing all the other attackers to step up to fill the void he left behind and partly because of the new system. They press more than before and hold on to the ball longer as well. All these changes are positive and all signs point towards Madrid having another successful campaign.